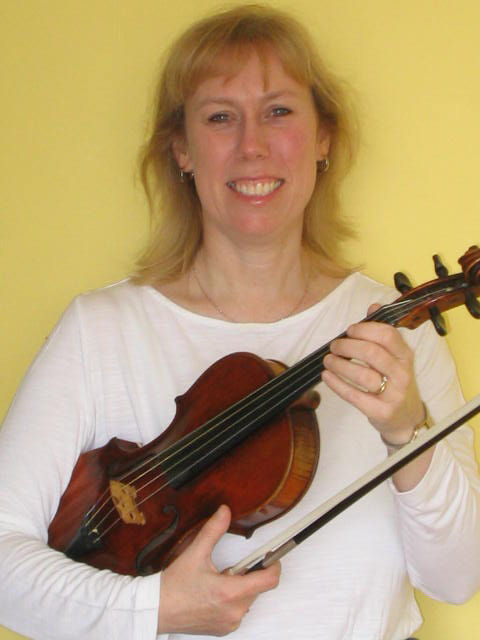 Paula Tysall
studied violin at the Centre for Young Musicians (where she was awarded the Associated Board's Silver Medal), at the Royal College of Music and the National Centre for Orchestral Studies. As a member of the New London Orchestra she has recorded for Hyperion Records, made broadcasts for the BBC and Classic FM, appeared at the Proms, and in Matthew Bourne's award winning Swan Lake. She has played with the Royal Philharmonic Orchestra, the Philharmonia and English National Ballet. She performs in opera, ballet, shows, orchestral concerts and chamber music recitals.
Paula divides her time between freelance orchestral playing, teaching and chamber music. She teaches at Westminster School and the James Allen's Saturday School for the Performing Arts (JASSPA). She coaches on the South London Youth Orchestra courses (South London Youth Orchestra 2). Paula plays chamber music with the Allenby and Beaufort String Quartets. As well as violin, she plays viola and baroque violin.
In her role as leader of DSO, Paula supports the players by encouraging their love of music and developing their orchestral skills.